"Like all of these crises, they turn it on, pretend that it is something new, and demand some kind of intervention, and you know.. when they get the kind of situation they want, they forget about Haiti.." – Dan Cohen for Redacted News.
Ray Macgovern: 'Everybody sees what's it all about now for Christ's sake,! That the whole establishment of countries that come under the new world order, Americas' 'rule based order' becomes corrupt all of them to the core of their rotten hearts, and the presstitutes on their programs and papers (maybe we should call it 'shit paper' and not 'news paper' to get the accuracy more correct) sit there and praise corrupted "artists", but not for the sake of their goodness or idealism, but for the purpose of belittling the real artists and sacrifice them on the idol altars' of those other fucking guys that the presstitutes write about all the time.
And the new thing then is to send out so called 'police men' which catches the undesired gifted person at a weak moment you see, for example as he crosses the street, they stick their snubby nose into his face, and asks him quite paranoically and seriously: 'are you ok?' and then no matter of what he now could say they will drive him into the 'psychiatric' emergency you see, where a likewise corrupted doctor will stab him with syringes. Then comes the mean irony: those drugs will make the victim expand physically in a very rapid pace indeed, which will leave marks on his body, similar to as if he'd been tortured. What comes next: yes, you see that those drugs and the system that claims they 'heal' while actually THEY are the disease itself, will belittle the victim and see him helplessly lose spiritual weight while he gains physical kilograms. It is their if you so want to say 'vampire' way of stealing INSPIRATION. So as the belittled victim, instead of getting rich by corruption and keeping silent as a nut about the really interesting things in the artworld and societé, that equates in the vampire system to the victim getting fat at such a rapid pace it leaves marks like crack on the skin, and then, that energy of creativity he had generated and inspiration, now the idol's steal: they had fed false hopes of 'recognition' to him all the way, and then makes that their libido youth elixir, as his personality fades away. 'they made deals with Satans and claimed they were the exclusively guided' Allah speaks of the idols in the quran. And Allah also says: 'the Satans promised you nothing but delusions'. You see those so called "real artists" which really are, to lend the inventive term by William S. Burroughs: nova criminals, works with instigating false hopes into the minds of inspired artists.
They can be seen in academies 'handing out prices', but their real activity is now as you see, to divert the attention of inspired artists from their giftedness, ignite in them false hopes, and finally crush them and suck their spiritual blood out of them, to steal their inspiration and ideas, present it as their own idea, and thereby steal youth also to build upon their own looks and bodies. Then they go to phase 2: and that is to steal the attention at the same time of the beloved girl of the artist, whom now sees him as a wreck, and usually is so ignorant, she doesn't even detect, that the wolf in sheep's clothes standing there offering her a fancy private dinner at the expense of his' is really the one behind all of this shit, and plans to seduce her to make the devil ring complete. Her previously beloved now tortured under the guise of him, that later will penetrate her this evening as to really effectively begin to steal, the male inspiration of her now previously beloved, and make the hurt so really intense as it could be, as to for real make the inspired artist lose his mind, and make IT SEEM, like the culprits of the system that caused this in collusion, in fact was right all the time you see, when they are the criminals posing under fancy titles like: academy member, award winning writer, judge, psychiatrist, police man etc, etc. And the tax payers pay for their cannibalistic feast, and the chain of collusion command goes all the way up to the 'royals' as they are called. But I think people living under this vampire state begins to see through their evil game, and getting tired of being used as cash cows to serve the perverse needs of the 'higher ups'. I don't think they can forget about it now. We'll see if this time it is enough for the idols to sit shutting up, trying to spread the sound of silence throughout the countries, dumb as statues to be used for worship. I don't think it is quite that easy for them to get away with it this time actually, since everybody can readily see through internet what's it is to be a real genius, independent of 'publishers' that are Satans in disguise and the establishment coming with lie after lie: last time it started they claimed: 'the genius doesn't know about his kind of fame! Result: tortured it in the modern way disguising it as 'psychiatry'. Next time: ' on the side (he surely know who he is) (but we can't let him be happy and free and marrying women and everything) (we claim him to be skizophrenic again, and when his looks are destroyed that will distract the women)'. But I don't think they will get away as easily this time with their fraud. They have given over time too many contradictory explanations of 'why' just 'why' they need to 'do this'.
I think now rather over time they will be seen for what they are: fake artists and experts living a cannibal life, behind which they are negro demons, holding up a facade, which they have painted in colours of 'paradise' they have stolen from their victim's blood which they have sucked as mosquitoes do, and they are not the gold they present themselves as. But common as mosquitoes are too.
You know Allah says something about this in verse 26 in SURA 2, I think we shouldn't despise a Muslim like we used to do, at least if he has such a keen understanding of the Quran as this genius used to have and still has despite everything he's had to gone through.
These so-called established fellas are just Big Ugly Fat Fellas Eating Together, just that in Sweden it is spelled 'Buffe', and in particulary this country they don't eat together.. But as Izzy Young said so strikingly: nowadays, everybody for themselves. And probably that is also true on the Western side of the Atlantic so to speak if you know what I mean..'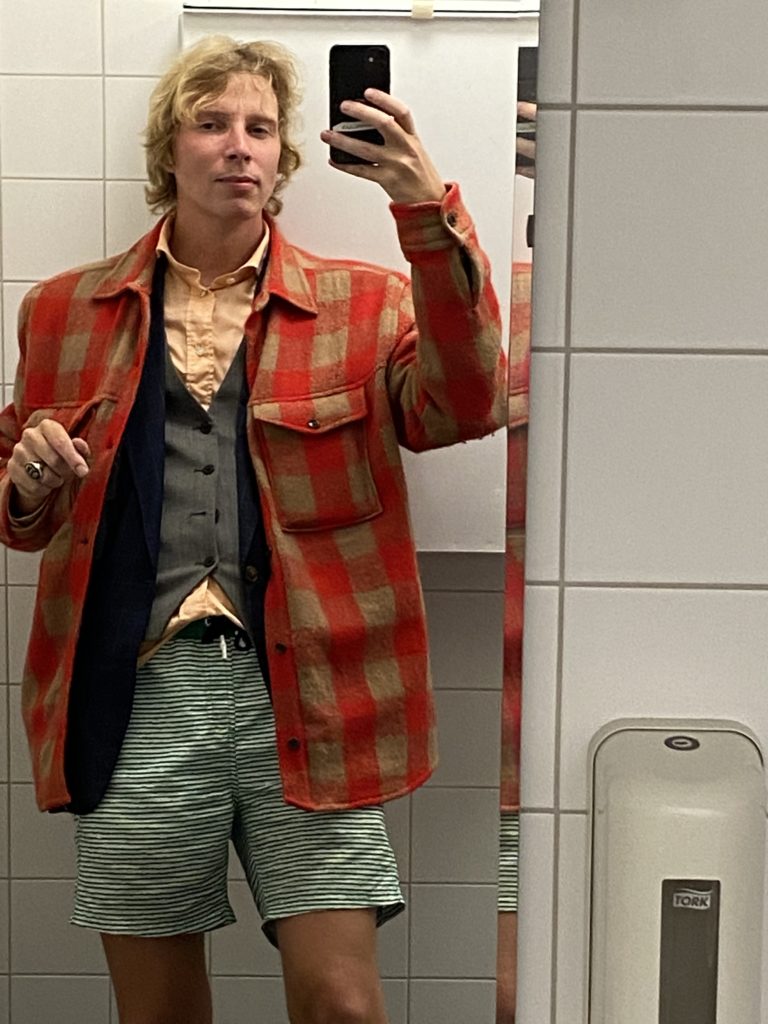 Putin säger den 22 Augusti 2023:
– Trots de pessimistiska prognoserna som gjordes och fortfarande görs av analytiker, främst i väst, trots alla dessa prognoser, var Ryssland en av världens fem ledande ekonomier 2022. Enligt Världsbanken, överträffar Ryssland Tyskland i fråga om köpkraftsparitet, i termer av ekonomisk volym. Detta är en av huvudindikatorerna, säger Putin.
Enligt den ryska presidenten var det inledningsvis lite kämpigt förra året. Men det löste sig.
– Ja, flera månader i mitten av förra året var extremt komplicerade för ryska affärsmän, för ryska företag. Vi vet detta, och vi övervann dessa svårigheter tillsammans. Men den ekonomiska tillväxten startade under tredje kvartalet och tillväxttakten är ganska stabil nu. Under andra kvartalet i år ökade således BNP med 4,9 procent jämfört med motsvarande period förra året. Viktigt är att högre tillväxttakt registrerades i branscher som inte är relaterade till utvinning av naturresurser, inklusive olja och gas. Under andra kvartalet ökade industriproduktionen med 6,3 procent, medan tillverkningsindustrin växte med 11,3 procent.
– Våra producenter tar nya marknadsnischer, inklusive de som västerländska företag själva lämnat åt oss.
Kievregimen agerar som om den offrar någon annans folk, enligt Putin: "Häpnadsväckande"
Det är tydligt hur oikofobin, denna hemskt allvarliga psykiska störning, orsakar dom mutade "styrande" under World Economic Forum och Open Society Foundation (Rockerfeller, Rothchild och Soros, allihopa jude-djävlar), att helt tappa all hänsyn till de folk som påstås ha röstat fram dem (vilket inte är fallet, valfusk avgjorde alla dom utfallen).
Ukrainas ledning beter sig på ett märkligt sätt, enligt den ryska presidenten Vladimir Putin. De beter sig om de kastar in någon annan nations folk i en närmast given och meningslös död i proxykriget mot Ryssland.
Vad sysslar egentligen Ukrainas president Volodomyr Zelensky med? Det undrar nu Rysslands president Vladimir Putin.
Kievregimen agerar nämligen så hänsynslöst mot det ukrainska folket att man kan undra om den ukrainska regeringen egentligen själv är ukrainsk. För den beter sig om den kastar in ett annat folk, en annan nation, i kriget.
– Jag tittar ibland på vad den andra sidan gör och då får jag intrycket att de inte betraktar människorna som de kastar in i minfälten och under vår artillerield som sitt eget folk. De agerar som om det inte alls var deras egna medborgare, säger Putin.
Detta är "häpnadsväckande", enligt den ryska presidenten.
– Men det är deras egen sak och problem, tillägger Putin.
Runt en halv miljon soldater beräknas ha gått förlorade hittills i kriget. Men samtidigt har Ukraina inte lyckats uppnå nånting, enligt den amerikanska militäranalytikern Douglas Macgregor. En ledande general i Italien säger nu att Ukraina inte kan vinna mot Ryssland, och att kriget borde ha stoppats för länge sedan.
"Det har varit ett kriminellt blodbad från första början", skriver debattören Will Schryver på X och hävdar att det som Ukrainas regim och väst sysslat med sedan konflikten inleddes liknar en "samvetslös folkmordsslakt på Ukrainas manliga befolkning". – citerat från Swebbtv.